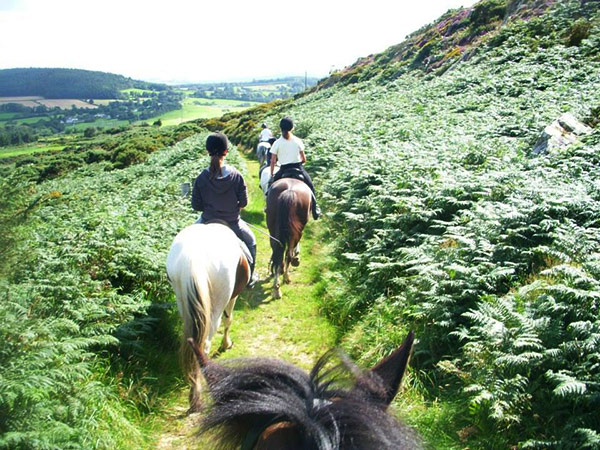 Scenic Trekking
Scenic Trekking is on offer for those wishing to enjoy a leisurely ride through some of the most beautiful countryside in the 'Garden of Ireland' (Co. Wicklow).
These rides cater for all standards of rider but are conducted at a gentle and relaxed pace where riders can really enjoy and take in the amazing surrounding views – the Glen of the Downs to the South, Wicklow Mountains to the West and Dublin Bay to the North East.
Longer Treks are also available, exploring the magnificent Kilruddery Estate, and there are several different options for intermediate and experienced riders.
We currently offer a great value group trek every Friday afternoon that can be booked on Hopoti.com (click here)
Private and Semi Private treks are available via contact with the office on 01 2863778 or email This email address is being protected from spambots. You need JavaScript enabled to view it.